Mandhla Ndubiwa: Izifundo Zikababa
March 03, 2020 - May 05, 2020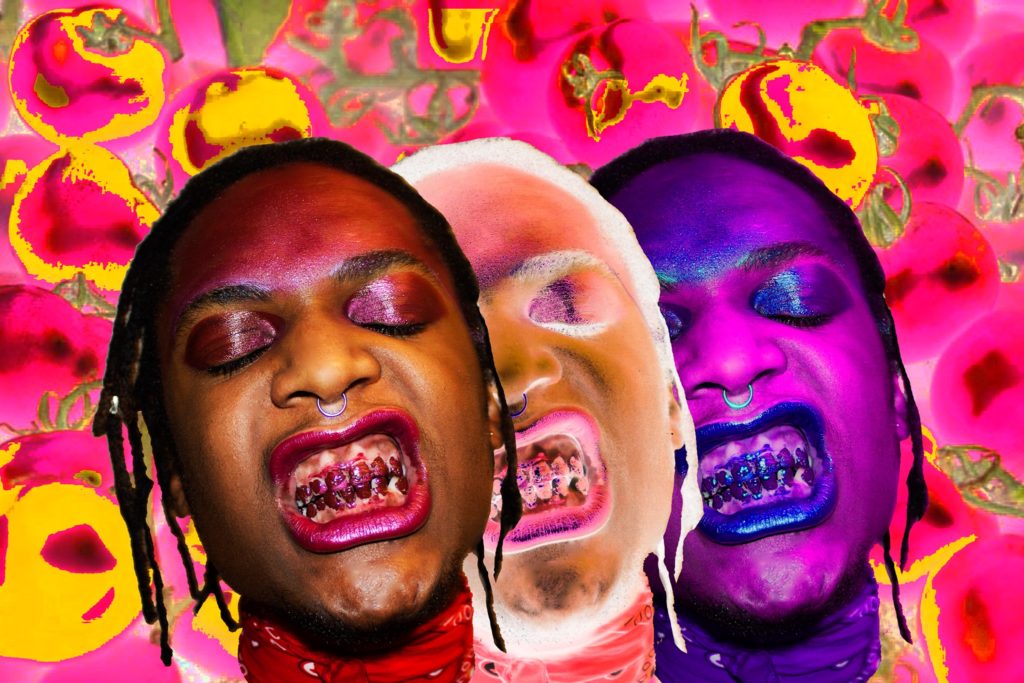 Joins us for the opening of our next exhibition Izifundo Zikababa with multimedia performance artist Mandhla Ndubiwa!

Exhibition: March 13 – May 10 (Attn.: Exhibition period extended!)

Cancelled*:
Vernissage: March 13, 6-9 pm
Artist talk: March 14, 3-5 pm

Born in Zimbabwe but currently based in Berlin and Cologne, Mandhla Ndubiwa is a transfeminine, gender non-conforming multimedia performance artist that blends experimental R&B and Soul music with visual projections and performance. Fresh off a theatrical residency at Sophiensaele in Berlin, Mandhla will debut her performance and installation series at Skånes konstförening.

Through her artistic practice, Mandhla explores the complexities of embodiment, love, and migration using her own trans-feminine, gender non-conforming lens. In this first exhibition in an art context, she ruminates on the many intersections of her identity and migrational story as a form of release. The exhibition mixes movement, dance, gender, desire, sex, love, and witchcraft through various forms of media as Mandhla offers her own brand of visual storytelling about the parallels between Zimbabwean culture and her own experience as a body.

As a political and social activist, Mandhla is a part of the BI*PoC collective DEMASK, which strives to create safer spaces for QT BI*PoC (Queer, Trans, Black, Indigenous & People of Color) in Cologne and surrounding areas. She currently studies Design at the Rhein-Waal Academy in Kleve.

Curator: C. Grace Chang

Our program and exhibitions are presented with support from Malmö Stad, Region Skåne, ABF and Swedish Arts Council.

Accessibility
Accessible entry via the elevator entrance a few meters to the left of the main entrance.


*
Due to the Covid 19 virus, the public opening of Mandhla Ndubiwa's exhibiton Izifundo Zikababa has been cancelled. Instead we will have a private event and Mandhla's performance will be available as a live stream on Skånes konstförening's Instagram at 7 pm on March 13!
The artist talk (March 14) will also be cancelled and replaced by a recorded interview. More information to be announced.
The exhibition is open to the public as planned during our regular opening hours. Visit us this weekend: Sat–Sun, 1 pm–4 pm or next week: We–Fri, 1 pm–5 pm.
We are keeping ourselves updated on the situation and would also like to remind you of the Swedish Public Health Agency's recommendation to stay home if you have symptoms or feel sick.
With all this in mind, take care of each other and we hope to see you at soon!
[pdf-light-viewer id="5037″]