To Where Are We Beautifully Going? | Vol I: CinemAfrica presented by Samuel Girma
September 09, 2020 - September 09, 2020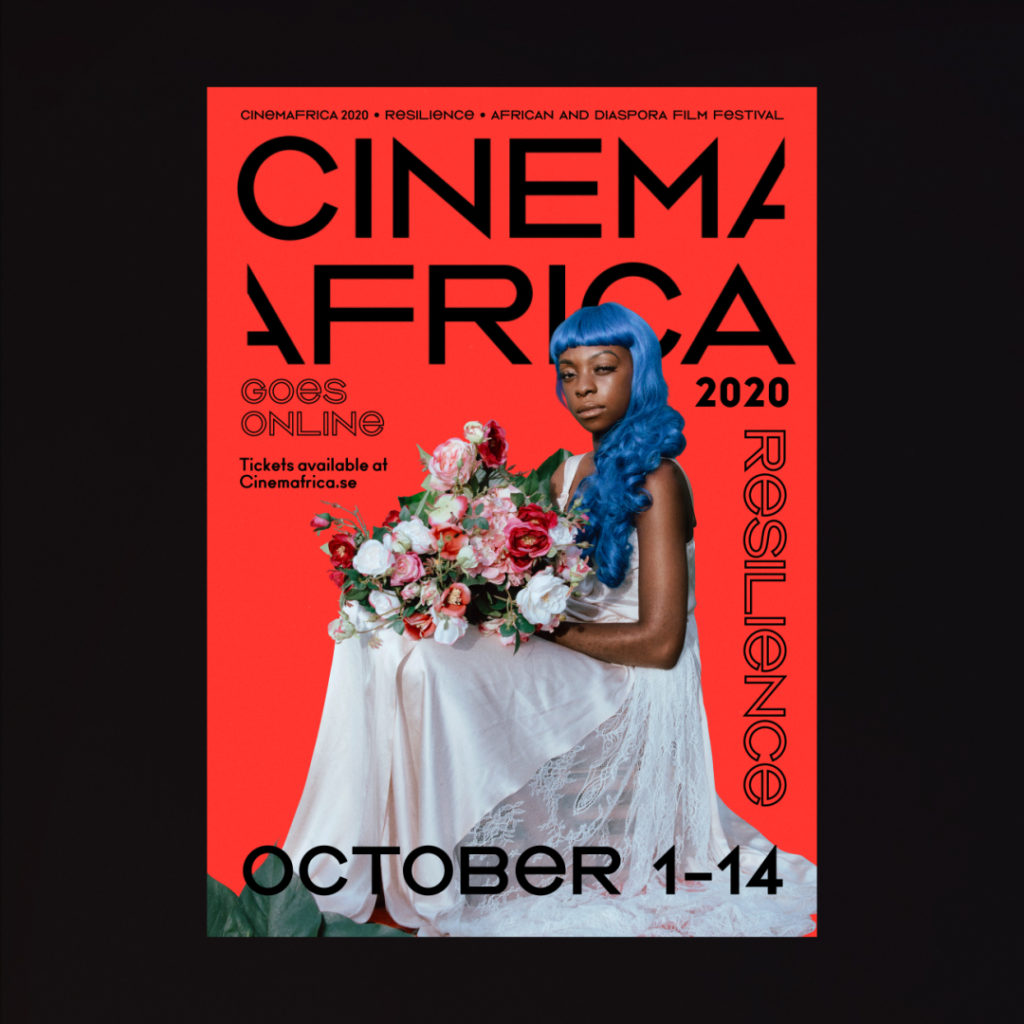 To Where Are We Beautifully Going? | Vol I: CinemAfrica presented by Samuel Girma
Talk and Short Film screening (Affirmations by Marlon Riggs)
Saturday September 26, 18.00 to 20.00
At Skånes konstförening, Bragegatan 15, Malmö

Seating will be socially distanced and limited to 35 people.
Booking required, please reserve your free ticket here!
We will also live stream on Zoom: https://zoom.us/j/97766294084
The talk will be held in English.


To Where Are We Beautifully Going?

To take off, to release oneself into flight, what is required? Is it conviction or a beautiful loss of control? Embarking from literary moments of flight, "I got my things and left." (Dambudzo Marechera, ​House of Hunger​) and "Then I buckled up my shoes, and I started." (James Baldwin, Go Tell it on The Mountain​), ​To Where Are We Beautifully Going? invites the audience on a sensory journey over vast temporalities and spatialities through the work of artists, writers, curators and thinkers.

In this first installment we invite curator, writer and activist Samuel Girma who will give a talk on CinemAfrica, and delve deep into his practice. He will also present and show the film Affirmations (10 min) by the late American filmmaker, profesor, poet, and gay rights activist Marlon Riggs. Affirmations is part of the CinemAfrica 2020 Film Festival programme.

Speaker's statement:
"I have always been a strong believer in making and doing languages and spaces where one's entire self is fully celebrated. What does love look like in curatorial processes? A generation of Black trans and queer folks have carved languages for me and others so we may fully speak and express love. Our tongues are untied. We speak love. Love of community. Love that sets us free. Our art, resistance and passion have already been paid for. We are no longer reluctantly anything, but firmly everything! The more I curate and investigate the more I love. And what I love is the full liberation of Black people, and film as an artform visualizes this love."

Founded in 1998, CinemAfrica is a non-profit organization and cultural plattform devoted to celebrating African and diaspora cultures through a yearly film festival, Film Club, Industry events and pedagogical experiences. CinemAfrica aims to offer a nuanced and current image of the African continent, its people and cultures, including the global African/Black diaspora to Swedish and Nordic audiences with the hopes of entertaining and activating.

Samuel Girma is a Stockholm based curator, writer and activist. He currently works at CinemAfrica Film Festival and as a freelance curator. Samuel is an editor at the journalistic plattform Kontext Press and the art and cultural plattform Kultwatch.


To Where Are We Beautifully Going? ​is a series of performative talks, lectures, film screenings, interventions that invite the audience to experience a plurality of visuality, practice and thought. In these times we are in, of rampant uncertainty, negated history and a sense of tipping chaos it is crucial to forge kinships that traverse borders creating a stronger sense of connection.

Organised and curated by Tawanda Appiah in collaboration with Skånes konstförening.

Tawanda Appiah is a Zimbabwean born independent curator, writer and researcher based in Malmo, Sweden.

Accessibility
Accessible entry via the elevator entrance a few meters to the left of the main entrance.
Wheelchair accessible toilet on the 3rd floor. Please inquire with staff.

Covid-19
We are following and staying updated on all recommendations from the Public Health Agency of Sweden.
We will provide hand sanitizer and perform daily sterilization of high touch surfaces.
We request all visitors maintain social distancing of 1.5–2 meters.
We recommend staying home if you feel ill or have recently felt ill.

Skånes konstförening's public program and exhibitions are presented with support from Region Skåne, Malmö Stad, Swedish Arts Council and ABF.