Srinagar Biennale presents: In the name of lost memories
June 06, 2017 - June 06, 2017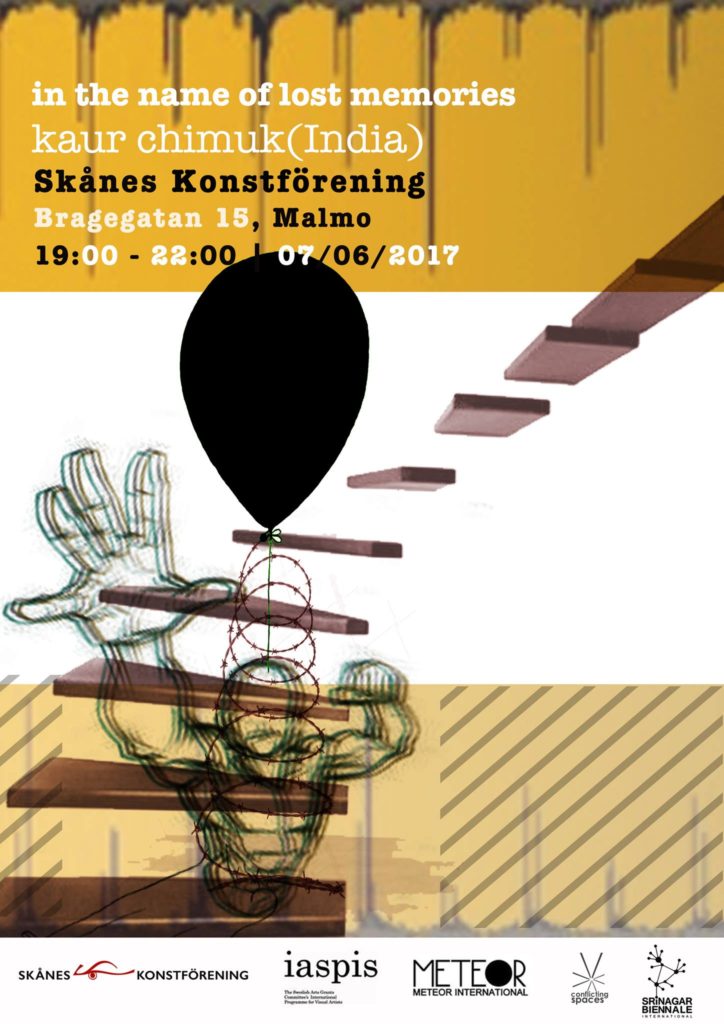 7/6
19-22
Fri entré
Onsdagen den 7/6 gästas vi av Sringar Biennalen som presenterar performancet In the name of lost memories med konstnären Kaur Chimuk.
En del av programmet Conflicting Spaces Chapter 1, Srinagar Biennale 2017 Malmö Node.
This idea is the extended version of artist previous work "conflicting expression", this work is intimate solidarity towards the absence of all artist from conflicting land. More than anything this performance is a subtle interaction, between "preconceived gaze" and "intimation of expression" of existing conflicting spaces. The conflict is between the experience of real with absence, the idea of 'state/nation' with 'freedom' and with absolute idea compared with hypothetical space.
Organized by Meteor International
________________________________________________________
Skånes konstförenings program och utställningar presenteras med stöd från Region Skåne, Malmö Stad, Kulturrådet och ABF.