On Practices: Kah Bee Chow
December 12, 2019 - December 12, 2019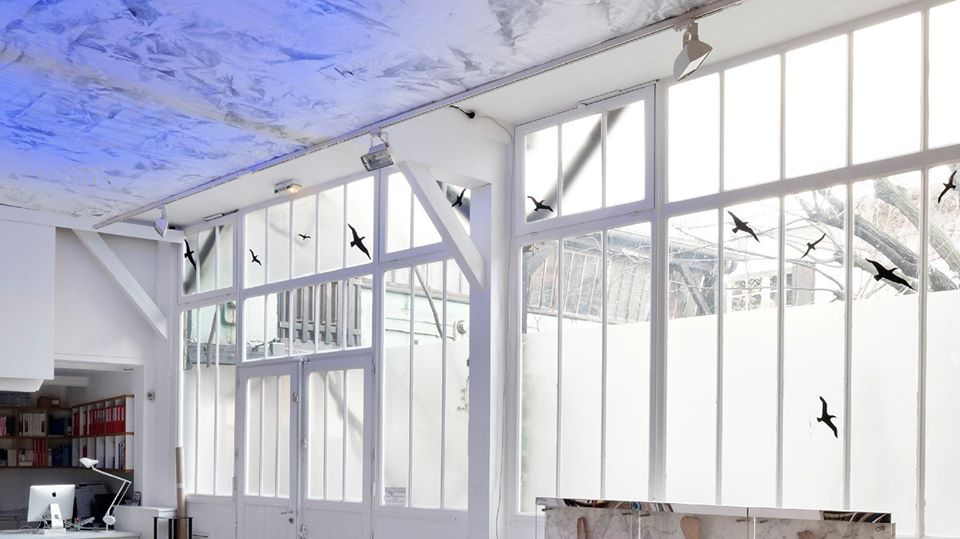 Tuesday, December 10, 7-9 pm (round table discussion: 7 pm, public artist talk: 8 pm)
Skånes konstförening
The On Practices talks are held in English.
Free entrance.
On Practices is a series of artist talks and meetings that welcome the audience to discover in-depth the practices of several important voices for today's Swedish art scene, while framing each conversation within topics such as: the agency of artists in the art world, self promotion and self representation as a continuous process of unpaid work for artists, and artistic practices as processes mediated between art organisations, regional actors and the artists.
On December 10, Kah Bee Chow will host a round table at Skånes konstförening, followed by an artist talk. She will be joined by Kevin Malcolm and Nikolaj Stobbe of Vermilion Sands, an exhibition space in Copenhagen, together with curators Simona Dumitriu and Tawanda Appiah, will discuss the challenges and approaches to the question: how to live and how to make art/work in this notoriously loopy field of art. We will then delve into Kah Bee Chow's own artistic practice, of intimacy, knowledge, trivia, humour, historicity and pain.
In the artist's words:
For the round table discussion, I am thinking of continuing along the lines of conversation I've been having with Vermilion Sands this year in regards to our respective artistic/curatorial practices – which has to do with the ongoing process of writing and re-writing the trajectory of a practice which does not follow or fit into a more-or-less established model of how to operate, how to keep going, how to keep things interesting, how to live, etc. One might say there is no actual existing model at all: it's always something we have to invent for ourselves, revise over and over. I am interested in how this process requires that we think through each other, alongside one another, the role of friendship and community in sustaining an art practice. Earlier this year I went to a talk by Jöelle de la Cassinière at the Malmö Konsthall – she spoke of how she never showed her works, how she never sold a single thing – decades without a single trickle of recognition (I don't want to romanticize this too much) but she felt exceptionally joyful, vital and without any bitterness – and I get the feeling this would have been the case even without this late-career recognition. She's someone I always have at the back of my mind – and at the same time, I don't want to minimize the struggles, the real doubts, precarity and fragility of all of it.
Artist talk:
banana is an unstable consistency
banana is a spineless fruit where evil spirits can reside
banana is a nemesis I made into a pancake
banana is a travel for which you should feel ashamed
banana is a mess at the bottom of your bag

Bio:
Kah Bee Chow is an artist who lives and works in Malmö.


Curated by Simona Dumitriu and Tawanda Appiah, On Practices concludes almost two years of programming with hope in another future, one that can be built upon long-lasting collaborations, on finding common threads and on doing the constant work of questioning ourselves within the ever-changing emotional skyline of the social environments in which we dwell.
Cover image: Flight, 2015, Black adhesive vinyl, dimensions variable. As part of Plowing Solids at Yves Klein Archives curated by Rasmus Myrup.


The public talks are preceded by round table dialogues, several of them being hosted by Malmö Konsthall and supported by Malmö Stad as exploratory meetings with the purpose of networking, exchanging ideas and work methods.
Skånes konstförening's public program and exhibitions are presented with support from Region Skåne, Malmö Stad, Swedish Arts Council and ABF.