Imagining Somewheres: VR, Radical Hope, and Refusal in Decolonial Visualities
April 04, 2019 - April 04, 2019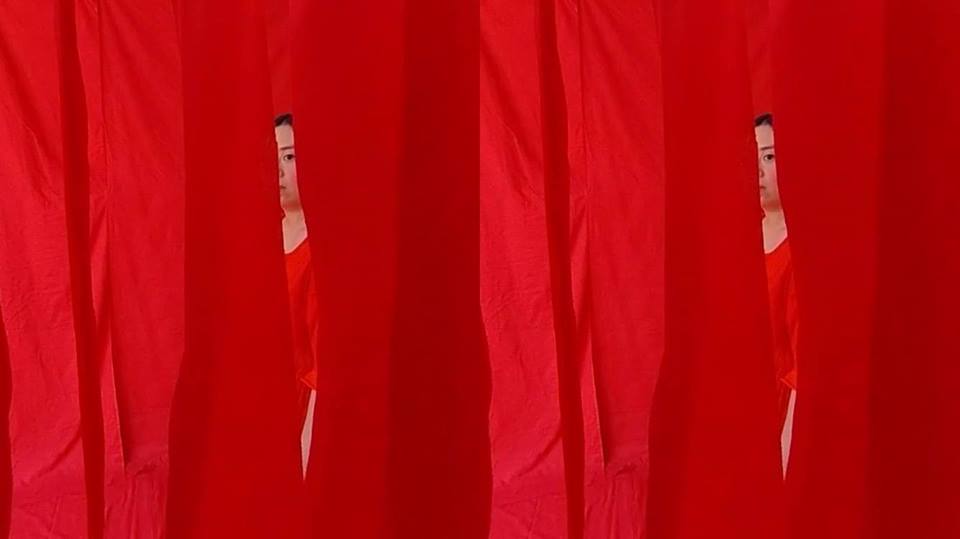 Imagining Somewheres: VR, Radical Hope, and Refusal in Decolonial Visualities, a lecture by C. Grace Chang
Thursday, 4 April 2019, 7pm

C. Grace Chang's lecture is part of the public program accompanying the exhibition 'The appearance and disappearance of futures and pasts', featuring the installations of C. Grace Chang and Johan Lundin.
Statement of the artist:
By definition, acts of resistance must say no, but, at least implicitly, they must also say yes to something beyond the present. How do we create visualities and artworks of resistance without exploiting pain/struggle narratives and prioritizing the white gaze? More importantly, how do we address and center people of color rather than the white gaze we're trying to resist?
Decolonial visuality––or visuality that delinks from the colonial matrix of power––offers a way of seeing and coding images that resists the white gaze while recentering perspectives of color (and other marginalized identities) and building new spaces in visual cultures. At Lund University, I created Imagining Somewheres, an artistic research project using VR and installation alongside a written thesis.
In this lecture, I will discuss my research on decolonial protected spaces, looking specifically at the strategy of obstruction (visually applied refusal) and radical hope; blending artistic research with an interdisciplinary theoretical framework from visual culture, critical race studies, and decoloniality; and what it means to move toward equitable futures that lie beyond our imaginative capacity, regardless of the uncertainty. I will also talk about the relationship between my artistic process and theory––and how I negotiated the question of balancing obstruction and vulnerability.
…
C. Grace Chang is a Chinese/Korean American artist based in Malmö. Through a mix of Virtual Reality, performance, and installation, she explores queer diasporas, decoloniality, and the tension between hypervisibility and invisibility imposed on people of color. In 2018, she conducted artistic research in Asian diasporas and visual cultures of resistance at Lund University.
The event will be held in English.
7-7:15pm – Welcome/Fika
7:15-8pm – Lecture
8-8:15pm – Q&A
Skånes konstförening's public program and exhibitions are presented with support from Region Skåne, Malmö Stad, Swedish Arts Council and ABF.