CONTINUUM – Sound Art Weekend
February 02, 2015 - March 03, 2015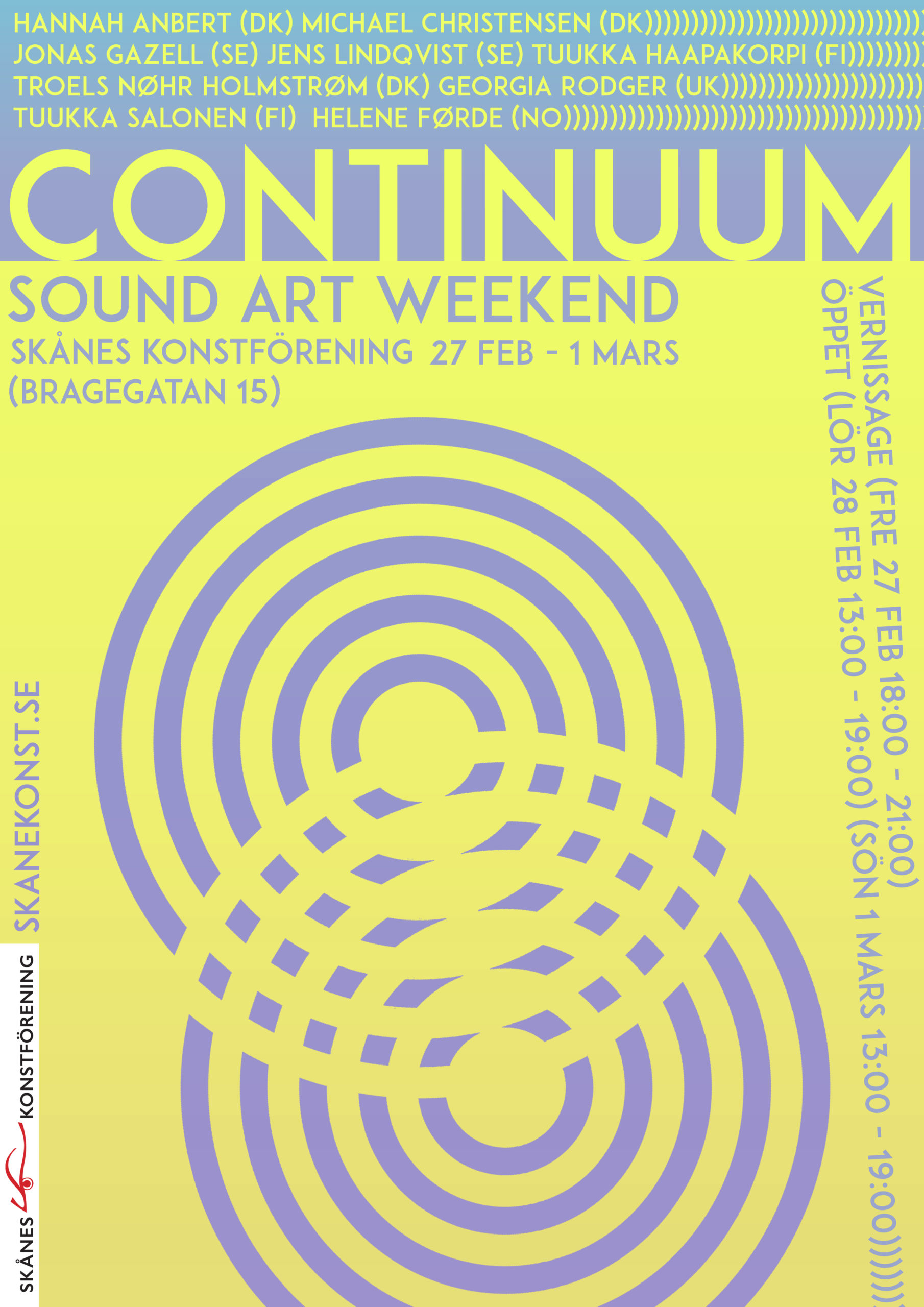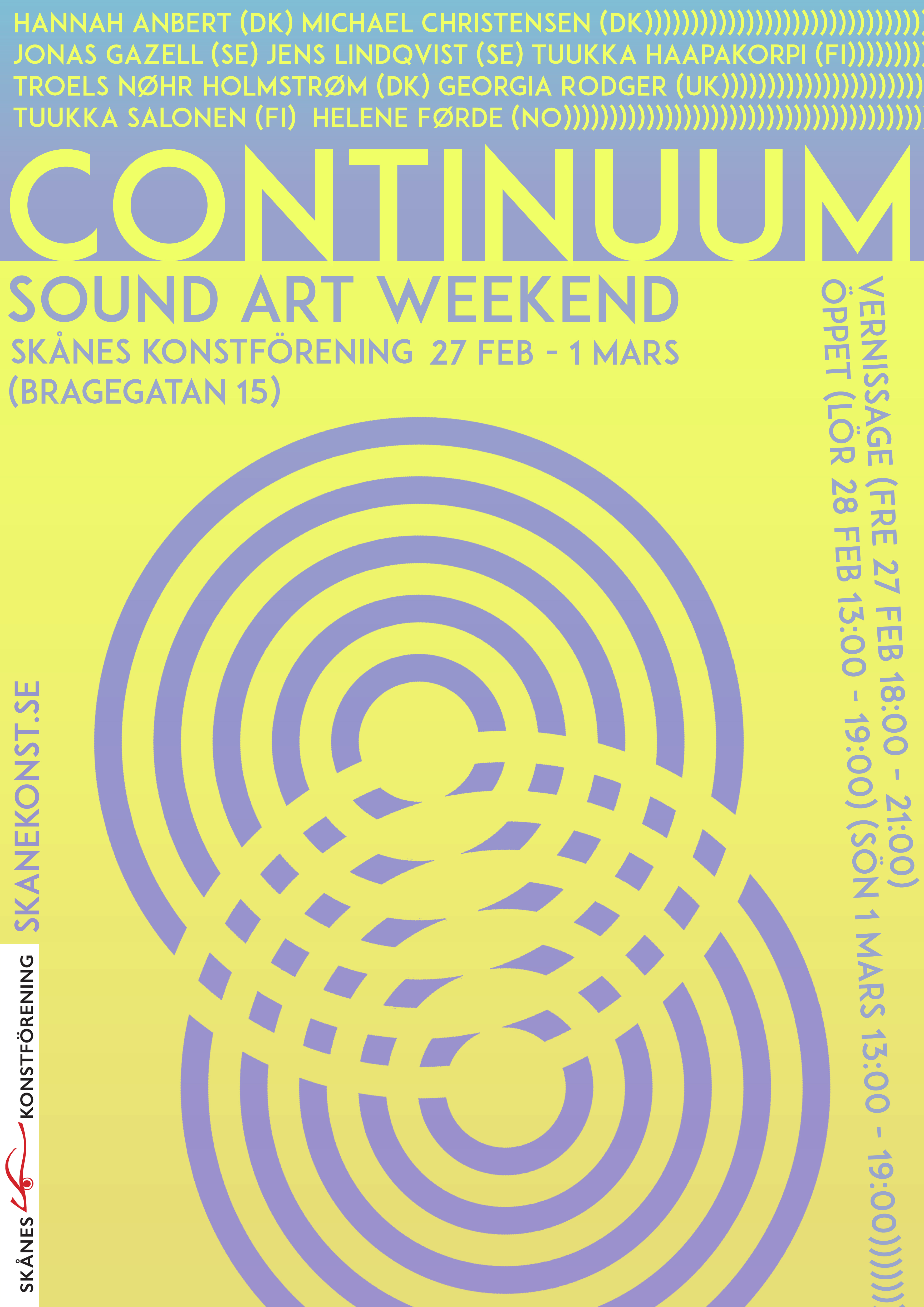 Vi stannar upp och ser oss omkring, lyssnar, känner. En förhöjd närvaro och uppmärksammande av ljudvärldar. Hur vi lyssnar avgör vad vi hör.
Continuum – Sound Art Weekend är en tredagarsutställning där nio konstnärer möts i utforskandet av ljud i visuella och mentala dimensioner. Tillsammans utmanar de ljudets roll bland våra sinnesintryck genom skulptur, performance, inspelning och installation. En improvisationskör ställs mot lågfrekventa infraljud medan vardagligt sorl möter fragment av en inre kakafoni.
Medverkande konstnärer:
Hannah Anbert (DK) / Michael Christensen (DK) / Jonas Gazell (SE) / Jens Lindqvist (SE) / Tuukka Haapakorpi (FI) / Troels Nøhr Holmstrøm (DK) / Georgia Rodger (UK) / Tuukka Salonen (FI) / Helene Flørde (NO)
I samband med utställningen släpps ett album med ljudverk från konstnärerna på vinyl och digital download.
27/2–1/3 2015
Skånes Konstförening, Bragegatan 15, Malmö
FEB 27 to MAR 1 – 2015
27/2 18:00 – 21:00 Vernissage/Opening, Hannah Anbert Live Performance med Syvende&Sidst, DJ Onajs
28/2 13:00 – 19:00 Katalog/Catalog, album release, DJ Jonas Olesen, Live-musik
1/3 13:00 – 18:00 Presentation av utställningen/Exhibition presentation 14:00
Stop, look and listen. An increased sensitivity and attention to sound. Deciding how to listen determines what we hear.
Continuum – Sound Art Weekend is a three-day exhibition exploring sound in the visual and mental dimensions. Nine artists from five countries challenge the role of sound among our senses through sculpture, performance, recording and installation. The exhibited works range from an improvisational choir, inaudible infrasound of low frequencies and noises of everyday life set against fragments of an inner cacophony.
During the exhibition an album of sound works from the artists will be released on vinyl 12″ and digital download.
http://nordicsoundart.com/