Kinship
February 02, 2019 - February 02, 2019
Friday, February 22, 6 pm: Mima Simic and Marta Šušak, lecture performance: Mima and Marta: An Activist Love Story

Friday, February 22, 7.30 pm: Teri Szűcs and Maja Pan, lecture performance: Forget and Forgive (Ongoing)

Saturday, February 23, 6 pm: Film screening and talk with Mária Takács: Secret Years in Communist Hungary
From within the complex landscape of Central and Eastern Europe, our guests on February 22-23 will come and share stories; these stories are both personal and strongly connected to their beliefs and their activism, as the persons we have the honour to present in Malmö are also important figures for the last decade of CEE queer and feminist activism.
Kinship is the first of two events completing the exhibition You've never seen the lonely me at all, ongoing at Skånes konstförening.
Friday program: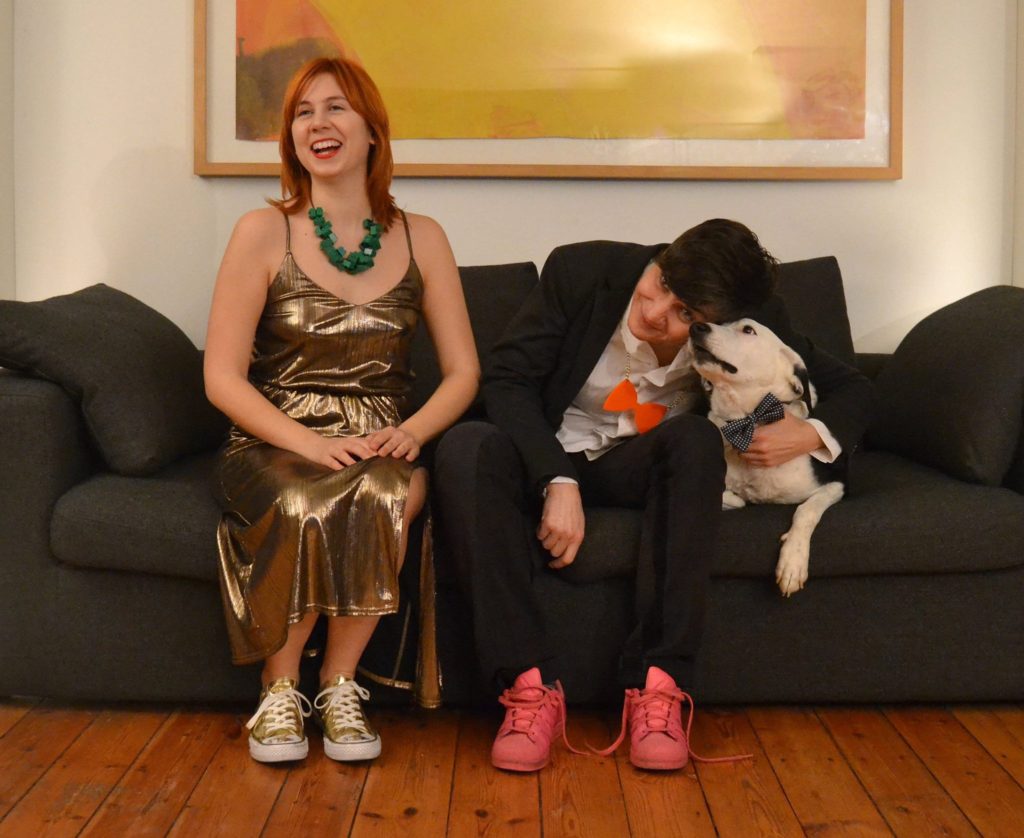 Mima Simic and Marta Šušak
Mima and Marta: An Activist Love Story
Dubbed by some "Croatian Ellen and Portia", Mima Simić and Marta Šušak have been the most visible lesbian couple in Croatia. For the past decade they have been individually involved in numerous activist struggles (LGBTQ+, feminist, animal rights) – and have employed various strategies in pursuing their activist goals. Marta has been the co-founder of the first – and so far the only – students' LGBTQ initiative in Croatia, and Mima has creatively raided countless TV (quiz, cooking, political) shows and other media outlets to raise lesbian visibility in the conservative Catholic Croatia, which has earned her the title of the Croatian LGBT person of the decade.

Mima and Marta's love for each other is only surpassed by their love for social change – after "marriage" was constitutionally defined as a heterosexual union thus outlawing gay couples, Mima and Marta went to Las Vegas and got married – just to have their wedding featured in the most popular Croatian women's magazine. In this lecture performance they will talk about their strategies of seduction through popular culture and mainstream media and discuss possible modes of resistance and social therapy in the time of rising neo-conservatism and right-wing movements. They will also discuss how the 16-year age difference between them shaped their different experiences of coming out, involvement in activism and, well, taste in music.

Mima Simić is a Croatian writer, an awarded film critic, and a lesbian/feminist activist. Her creative activist endeavors have earned her the title of the Croatian LGBTQ person of the decade. She is a HRC global fellow and an OSIFE Effective Activism fellow. She has MA degrees in English language and literature, comparative literature and gender studies from the Central European University.
Marta Šušak is a Croatian feminist, LGBT and animal rights activist. She has written on the connections of feminist, LGBT and animal rights issues. She is currently writing her MA thesis on Swedish feminist pornography at the Humboldt University Berlin.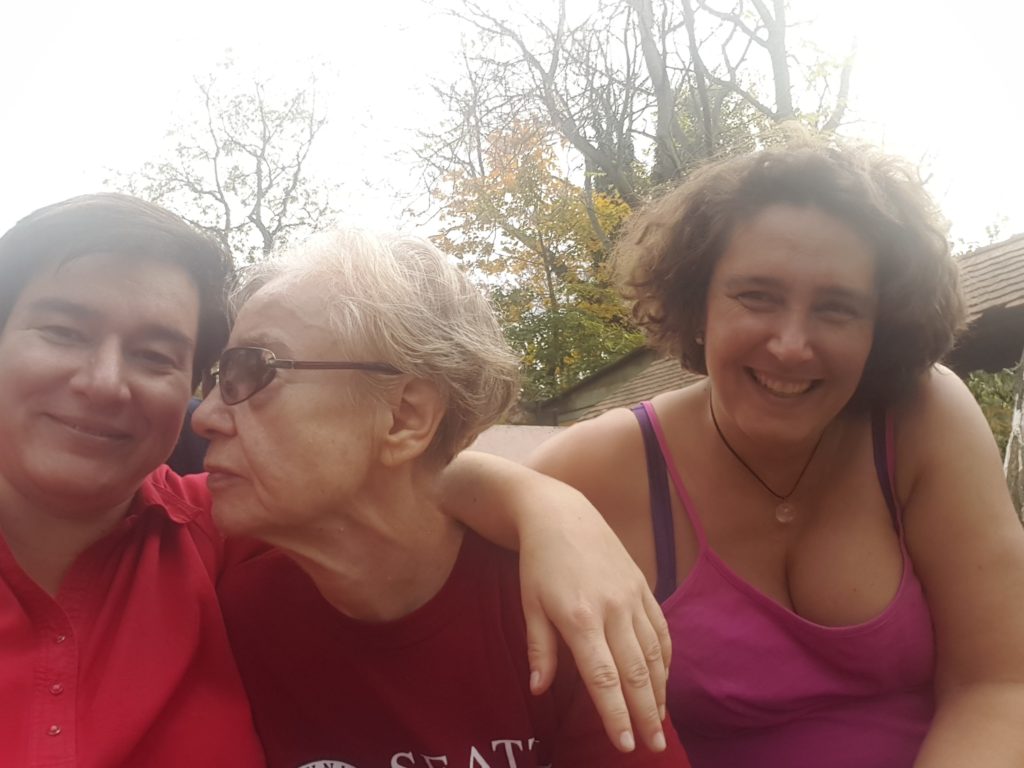 Teri Szűcs and Maja Pan
Forget and Forgive (Ongoing)
"Since the summer of 2017, Raisa is living with severe dementia. Her family members (her husband, and us, her daughter Teri and Teri's partner, Maja) are looking after her at home.

There is a special bond between us – two queer women and her. Parallelly with the grave process of memory loss, we started to build something new together, that is filled with laughter, intimacy and belonging. Parallelly with the erasure, family history is being re-written.

In our lectures we will talk about this new kind of kinship, that overarches bloodlines and dividing lines between heteronormativity and queerness, while we will also highlight the difference of our positions. In our video we will try to invoke Raia's presence through her voice and gestures.
We are a transnational lesbian couple living in Budapest. We have been involved in activism, social work, research, teaching, writing. Maja's main field is queer and feminist philosophy, while Teri focuses on Romani literature and the literature of the holocaust. Teri's mother is chronically ill, thus we spend a lot of time looking after her."

The videos for 'Forget and Forgive' are being produced in collaboration with director Svitlana Shymko.
Svitlana Shymko is an independent filmmaker based in Kyiv, Ukraine. She works on political, feminist, and queer topics in documentary cinema.
Saturday program: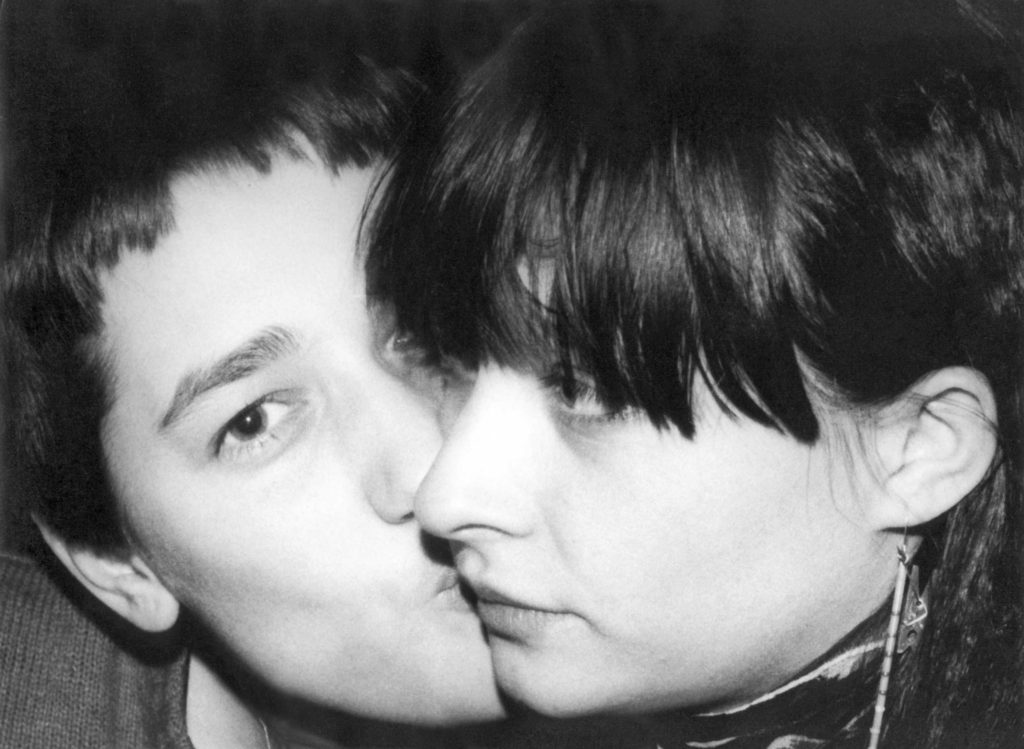 Mária Takács
Secret Years in Communist Hungary
In the documentary 'Secret Years' 11 Hungarian lesbian women between 42 and 70 years of age talk about their "secret years": their lives as lesbians, about women, love, family, happiness, pain, during state-socialism and since the democratic transition. They tell stories about their personal struggles, their identity search during the Kádár era (from 1956 to 1989), the repression in the 1960s and 1970s, the emerging subculture and alternative scene of the 1980s; the political movements for minority rights of the 1990s, up to the present, when democratic values are being threatened by nationalist violence.

The women come from diverse social and professional backgrounds, and through their lives we also get an insight into everyday life during state socialism. While many historic materials dealing with the state-socialist regime tend to portray the era as a dark age of suffering under dictatorship and a complete deprivation of human and civil rights, the women in the film show how life was liveable in the era and how they managed to establish themselves and run their individual acts of resistance against oppression in their daily lives.

The aim of the film is to introduce individuals of several generations who lived their lesbian lives during state socialism, either closeted and isolated or within a small social network of lesbians, and those communities and people who, due to the freedom granted by the democratic transition, have come out more openly, contributing to the increasing acceptance of non-heterosexual love, relationships and ways of living. Through their life stories we can get acquainted with the former regime's power techniques oppressing individuals and communities, the freedom brought by the democratic transition: the turning of a taboo topic into that of political public discourse, and finally with new forms of openly homophobic discrimination and oppression, encouraged by recently emerging extreme right movements and politics in Hungary.

The film consists of in-depth interviews with 11 women, other footage of the protagonists, and archival materials. The narrative emerges from the successive intersections and divergences within the personal histories and meetings; the different visual and audio documents were combined into a patchwork to create the larger historical, political and social context. The various stages of the protagonists' individual development of their lesbian identities mirror the chronology of the changing role of Hungarian citizens in the respective political systems/time periods:
– living a closeted, isolated existence; silence, repression, (political) passivity (general feeling of the 1960s and 1970s)
– becoming involved with a subculture/alternative scene (1980s)
– becoming involved with a political movement in a democracy, advocating minority rights (1990s)
– defending democratic values threatened by nationalist violence (2000s).

Mária Takács graduated as a technical broadcasting director from the University of Theatre and Film Arts of Budapest in 2005. Her documentary Secret Years addressed the plight of lesbian women in socialist Hungary and was screened and awarded by multiple festivals. She has worked for Hungarian Television, and for the online press (nol.hu, origo.hu) as well. She currently manages Civil Works Cultural Association that published a book with interviews on which her film Hot Men Cold Dictatorship is based. She currently develops a new project about progressive lutheran pastor Márta Bolba.

The event texts above are written by the guest speakers.

Skånes konstförening's public program and exhibitions are presented with support from Region Skåne, Malmö Stad, Swedish Arts Council and ABF.

All events are free of charge and we will be serving fika.