THE CONSTRUCTION AND FLUCTUATION OF THE ARTIFICE AND THE REAL
November 11, 2013 - December 12, 2013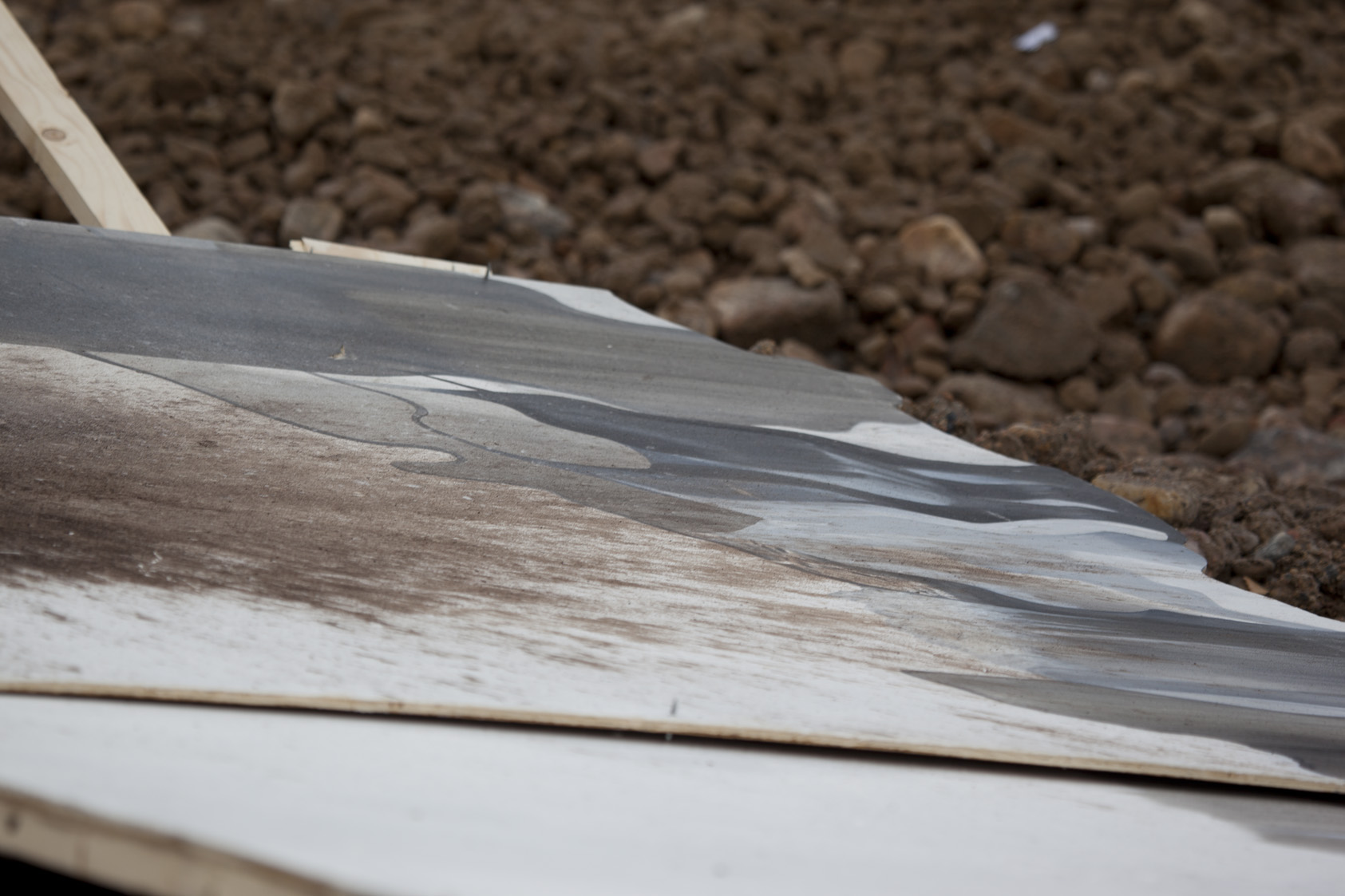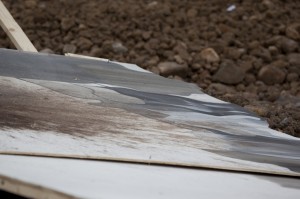 30 november, 18.00 – 21.00
Återöppning med nya verk av SØREN AAGAARD 
5 december, 19.00 – 21.00
ROBERT BOLIN and his site-specific performance Parasit 
Galleriet:
ADAPTATIONS SØREN AAGAARD (dk)
Scenrummet:
NEXT ROOM HARP BJARNI TOR PETURSSON (is)
och
THIS LAND IS MY LAND MAIKEN STENE (no)
Jeg ble spurt av Skånes Konstförening om å organisere og medvirke i en utstilling og inviterte Bjarni Tor Petursson og Søren Aagard til å stille ut sammen med meg, fordi jeg vil utforske hvordan vi individuelt og i forhold til hverandre diskuterer differansen mellom virkelighet og konstruksjon. Våre individuelle uttrykk og metoder skiller seg fra hverandre, men vi møtes i interessen for hvordan ulike kunstformer både kan holde på og bryte med sine forestillende egenskaper.
Gallerirommet er et sted hvor avstanden mellom kunstverket og betrakteren varierer alt etter hvem det er som får lov å skrike høyest; betrakteren i sitt analyserende utenforskap, kunstverket i sin innebygde symbolikk, konstruksjonen i sin materialitet…
-Maiken Stene
ADAPTATIONS
Søren Aagaard arbejder primært med videoinstallation, hvorigennem han udforsker narrativets muligheder. Senest gennem en række værker, der i grænselandet mellem film og tekst undersøger filmatiseringsbegrebet ved at oversætte tekst fra forskellige litterære genrer til filmiske værker. Derved udforskes forholdet mellem ord og dets ækvivalens i det filmiske billedsprog.
ADAPTATIONS
Søren Aagaard primarily works with video installation, through which he explores the potential of the narrative. Recently this comes to play through a series of works in the borderland between film and text that examines the concept of film adaptations by translating text from various literary genres into cinematic works. This turns in to an exploration of the relationship between words and their equivalents in the cinematic imagery.
THIS LAND IS MY LAND
Mennesket er både uegnet og uinteressert i å prøve å forstå hva stein egentlig er; noe som kanskje forklarer hvordan det er i stand til å foreta voldsomme inngrep i naturen selv om det skulle resultere i uoversiktlige konsekvenser for framtiden. I forsøket på å åpne opp den antroposentriske forståelsen av natur, bruker Maiken Stene  landskapsmaleriets diskurs til å undersøke den visuelle differansen mellom naturen og menneskets persepsjon av den.
THIS LAND IS MY LAND
Man is both unfit and uninterested in trying to understand what stone really is, which might explain how it can make tremendous interventions in nature even if it were to result in unpredictable consequences for the future. In trying to open up an antropocentric understanding of the natural world, Maiken Stene uses the discourse of the landscape painting to examine the visual difference between nature and man's perception of it.
NEXT ROOM HARP
Það er ekki uppörvandi að dreyma aftur og aftur að maður sé staddur einn í yfirgefinni verslunar-miðstöð. Verslunarmiðstöð er blanda af náttúru og leiksviði eða að minnsta kosti einhverjum tveimur aðskildum raunveruleikum. Með því að hlusta á þögn hennar má reyna að skilja hvað hún er innantóm. Bjarni Þór Pétursson veltir því fyrir sér hvort við höfum stigið svo djúpt inn í heim sýndarveruleikans að gervi-tómið sé í raun meira ógnvekjandi og þar af leiðandi skiljanlegra en það raunverulega.
NEXT ROOM HARP
To repeatedly dream of being totally alone in a deserted Shopping Mall is not an encouraging thing. The Mall is a blend of nature and the theatrical, or, at any rate, of two distinct realities. Only by listening to its silence can we try to understand how profoundly hollow it is. Bjarni Tor Petursson questions whether we have stepped so far into a world of simulacra that it is now in every sense more appropriate to speak of a simulated void; a void that is even more terrifying than the real one.